Full Moon Farms is an organic vegetable gardening service in Encinitas, California
that is dedicated to expanding the local food movement by creating "Urban Farmers".
Your own home vegetable garden allows you to save on trips to the market, ensure the
quality of your own food and help the environment. Our beautiful Southern California
weather is ideal for growing seasonal vegetables year-round.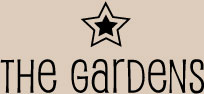 We offer several ways for you and your family to get started growing your own fresh,
naturally grown vegetables right at home.